Content Marketing in Manhattan | Why You Need Engaging Content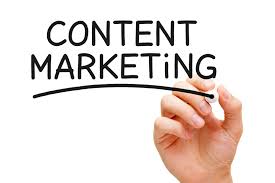 They say content is king for good reason. If your business has yet to try it's hand at content marketing in Manhattan, it's never too late to start! Here's why every business needs engaging content:
What is Content Marketing?
Content marketing is, well, marketing your content online. This can include any sort of content, like blogs, photos, videos, and more! You produce content, post it online and share it so it gains traction. At the same time, your content should include a call-to-action to make sure your business is striving to reach its goals.
Why Does Content Matter?
Content is the key to generating new and repeat business. And, as you post more content to your website and cross-promote across social media, the more benefits your business will reap, including:
Increase Traffic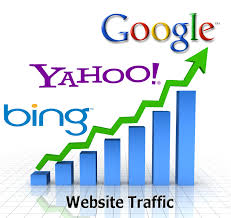 The more content you put out, the more people you are more likely to reach. And, when that content is engaging, the more relevant it becomes. So begins a wonderful cycle of successful content. Quality content ranks higher, attracting more website visitors. Those visitors also share your content, and even more visitors come to read!
Strengthen Online Authority
When you offer quality, people – and search engine crawlers – take notice. Not only will your website analytics show that your website has something to offer, but your visitors will as well. Social shares and repeat visitors make your content more relevant than ever. This can only do good things for your brand.
Become an Industry Expert
When you're posting high-quality, consistent content, readers will appreciate it! Offering quality over quantity can position you as an online leader in your field. Eventually, readers will keep coming back to your content. This can do wonders for your SEO, as readers better your online authority and share your posts with their friends. Eventually, you'll be reaching all sorts of new, potential customers with your expertise.
What Kind of Content Should My Business Post?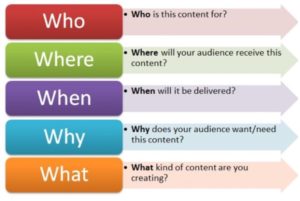 The type of content you post should be relative to your business's goals. Blogging is a great way to add put out search engine optimized content that offers a ton of value. You can also use blogs as social media posts! Visual content, like photos can attract new traffic without even saying a word. And, video content is a whole new beast that allows you to share vast amounts of information in little to no time.
You can be straightforward and educational in your tone. Or, you can think outside of the box and add a creative edge. All you need to know is who your target audience is and what will pique their interest.
Are You Looking for Content Marketing in Manhattan?
Content marketing in Manhattan is just one segment of an overall successful digital marketing strategy. Get your content found with SEO! Contact us today to schedule a free SEO consultation.