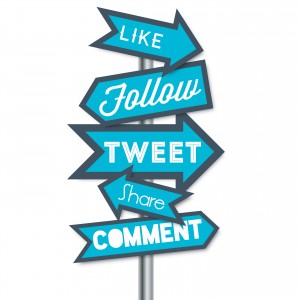 As a local business of any size, getting your name out there is always a priority in continuing to grow your market share. Unfortunately, many small businesses, start-ups, and entrepreneurs fail to tap into the power of social media marketing for their local business. It isn't hard to understand why this can happen. One of the biggest issues is the uncertainty of online social media campaigns, and how you can target a local audience and group of potential new customers.
The good news for a smaller or larger local business not yet dipping their toes into the social media pool is that it is always a good time to get started. There is no one best time to launch a campaign, but there are some best practices to use once you make the decision to go forward.
Immediate Information about Your Local Business
If you want to generate interest about your local business on social media platforms, particularly Facebook, Twitter, Instagram, and Pinterest, you have to have something interesting and engaging to get people to take notice.
This can be highlighting a unique project, getting involved in a community charity or event, or focusing in on a sale or promotion. The information is immediately available, allowing customers to visit your business, go to your website, or give you a call to find out more.
Making Meaningful Connections
There is a significant grassroots movement with consumers, particularly the Millenials, to buy from local businesses and businesses that have their same philosophy and interests.
Through social media, you can share your policies on going "green", revitalizing the city center, supporting a charity or being involved in the community in a special event or an ongoing project. When potential new customers see this human side of the business, connections are made that create customers.
This also means relying to comments and generating posts on your social media sites on a regular basis. You don't have to post every day, but you do need to provide quality comments and information that is relevant to your followers and those they will forward it to.
Integrate with Websites and Marketing Campaigns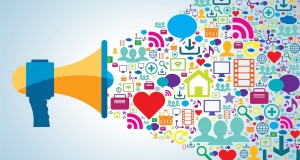 For a local business, using social media platforms as a way to coordinate your other marketing programs such as radio, newspaper, direct mail and other promotions with your website and your retail venue is a big bonus.
This allows you to highlight just what you want to your customers and then have them turn to website or come to you for more information. It isn't about hard sell marketing, and that approach can actually hurt all your marketing campaigns.
Rather, building your social media presence as a resource, at trusted authority, a community-minded business, and as a part of the town, city or neighborhood is really the critical aspect. Social media allows you to share this, plus brand across all marketing campaigns to increase brand recognition.
It isn't always easy to know how to use social media effectively a local business. In New York City, our expert marketing team is here to help you to get started and to develop a strategy to increase your local profile. Just give us a call at 212-686-0806 and we can start working on your improved social media presence today.