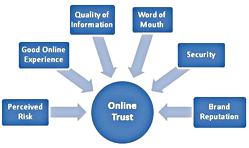 When planning marketing campaigns online or when planning a traditional marketing campaign using a combination of technology and tried and true marketing strategies is there really a difference? Do customers see some forms of finding a business more trustworthy than others?
Research by the North American Technographics Media and Marketing Survey from 2008 indicates it really does have an impact. Surprisingly, some of the areas your business may be focusing on the most have the least reported level of being a trusted referral source.
The Lowest Ratings
This result is a bit of a surprise as blogging is seen as such an important part of branding; but it is not a great part of building trust. Apparently consumers see it is branding as well as only 16% of the people surveyed in the United States reported they trusted the information found on company blogs.
Another interesting finding was that social networking company profile sites were not that much more trustworthy according to the study. Only 18% of people trusted these online sites as a source of accurate and correct information.
While the specific reasons weren't listed in the results, it isn't hard to put it together. People see company blogs, social media sites and profiles, online classified, direct mail and emails from a company as the least reliable sources of accurate and truthful information, all coming in at under 30%. Instead, they see it as marketing, which is what it really is.
What is Trusted: Online Content Sites, Search Engines and Personal Referrals
So, if all these company and business directed sites are seen than less than trustworthy, what are the trusted information sources?
Emails from people you know are the number one most trusted source at 77%. Getting your customers to forward emails is, therefore, a great way to turn a lower level trust marketing option into the highest level.
Independent consumer surveys, reports and reviews were the next highest at 60%, followed by search engine results at 50%. This is interesting as it shows the power of moving your website up the search engine rankings to tap into that 50% trusted source number.
Additionally, having your products reviewed with ratings on your own site or through independent sites is also a top decision. When you allow customer ratings for products on your site, you can double dip into this trust level, creating a true win-win situation for everyone.
Hallmarks of Trustworthy Sites
Making a website more trustworthy is essential both to move up through the search engine ranking as well as to give searchers that immediate sense of confidence when they hit your landing page.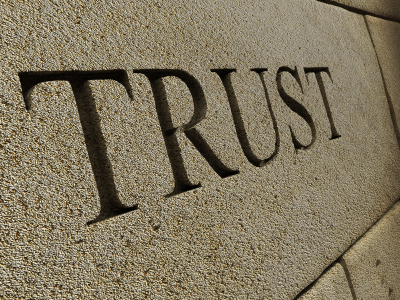 Trustworthy websites provide accurate and honest information about the products and services they are offering. They don't make wild promises, and they use unique, original content, not cut and paste information off other sites.
Today's consumers are savvy when it comes to spotting websites that are outdated, not using top encryption and security, and that don't appear to be authentic. Enhancing your website will not only add to the time customers spend on your site, but it will also help with organic search engine results.
Let us help you get started in building your website as a trusted source on any search engine result page. Give us a call today at 212-686-0806, as a top NYC marketing company we can provide results.