Completing any online search for a local business, or for a product or service, will automatically provide you with information about companies close to your location offering what you want to buy.
As a business or company, allowing customers to find your business on a map as part of the search engine results is a big plus. It isn't difficult to understand why from a customer's point of view, but there are other advantages to any business as well.
The Customer Perspective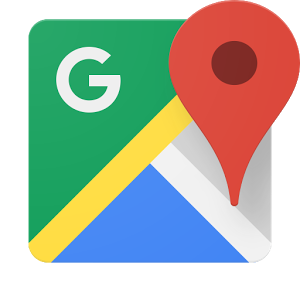 The reason that customers like seeing the business location on a map is simply convenience. This is particularly important when people are searching from mobile devices and don't want to have to take the time to copy and paste a business address into a mapping app and find out where you are.
For those customers with GPS-enabled devices, which is most people using smartphones and tablets, this also provides a quick reminder that if they want the product today it is available close to where they are. For many consumers, this prompts them to go to your location and make a purchase instead of ordering online and waiting days for delivery.
Just to put it perspective, here is some interesting data from Google about the benefits of having your business appear on their online maps:
97% of all searches for local businesses are now done online

Searches from a tablet will result in about 34% of those individuals making a purchase for the searched item on that same day

With smartphones, an online search results in a same day purchase for approximately 50% of users

Customers report seeing a business located on a map increases trust and confidence in the business
Get Located
While the major search engines such as Google, Bing and Yahoo are always important to consider, there are other online apps and maps sites that are also designed to get local businesses noticed. Don't forget also to ensure your business is listed for the iOS users including Apple Maps Connect to get complete coverage for all mobile and desktop users.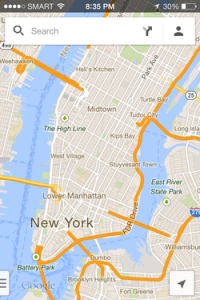 For businesses of all types, including professional services and retailers, Yelp is an important consideration. More and more people are turning to this search and app to find specific local businesses without having to refine their search terms or weed through companies not located in their general area.
For city-wide information in a wide range of categories, including entertainment, shopping, and food, Foursquare is becoming an increasingly popular option for online searchers from mobile devices. As this allows a city-wide search, it is a perfect option to attract new customers and expand a growing client base.
Besides getting located and having your business immediately visible with regards to the maps system used, there is also the added benefit of the call button for the Google searches. With just a quick touch of the screen customers can call the business and find out information, verify inventory or just check to make sure you are open.
At a top NYC marketing firm, we can help you to start or update your listings to maximize business exposure on search engine mapping results. We can also discuss your overall online marketing program, just contact us to get started.